Crystal Cruises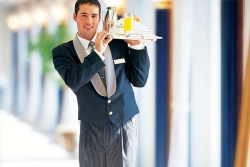 Welcome to All Exclusive, a revolutionary standard of travel born through a passion of innovative excellence that only the Crystal line could offer. Infused with classic heritage, yet modern and sophisticated, All Exclusive offers a collection of uncommon travel experiences that go far beyond all-inclusive luxury to offer the most elegant of journeys.
Crystal's all-inclusive luxury begins with complimentary select fine wines, premium spirits, champagnes, and dining in each specialty restaurant once per cruise. The experience continues with complimentary Wi-fi and Internet, 24-hour room service, twice daily housekeeping with turn down service, same-day laundry/dry cleaning, and a dreamy option of pillows for a perfect night's sleep.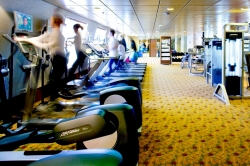 Anchored by an unwavering commitment to the pillars of the Crystal Experience - exceptional service, space, quality, and choices – the renowned Crystal Experience has earned the line more World's Best awards than any other cruise line, hotel, or resort in history. With six-star service, elegant ships of award-winning design, a sophisticated Connoisseur Club, one of the most impressive wine cellars at sea, and globally inspired cuisine, it is easy to see why.
Whether discovering ancient traditions or touring landscapes of beauty or monuments of history, each person's reason for traveling is as diverse as the world itself… and how each person chooses to explore is equally as unique. No matter how you want to see the world, Crystal's expertise in crafting the most unique Crystal Adventures shore excursions is unmatched. With a collection of over 2,000 shore excursion choices, Crystal Adventures is rich with exclusive opportunities for truly inspired discovery.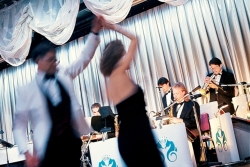 Crystal's culinary story is among the most defining aspect of All Exclusive Crystal Experience commitment to purity and creativity is more than award-winning, it is life-enhancing. Camaraderie and conversation transcends to new heights while dining on cuisine of Michelin-level envy over a beautifully set table. Infused with the pure simplicity of herbs cultivated in Crystal's own shipboard garden and the intriguing flavors of numerous fine dining options, a delightful journey of culinary discovery is served daily.
Equal parts dazzling spectacle and refined elegance, nightly stage performances boast a rich variety glittering costumes and fresh revues for a wide variety of tastes. High-tech shows like The Tourist and Imagine by iLuminate delight guests of all ages. Traditional revues like Curtain Call satisfy the nostalgic palates and popular concert productions like Rocket Man inspire audience sing along.
Elegant, spacious, and welcoming, both the Crystal Symphony and the Crystal Serenity travel the world's greatest oceans. Admire the spectacular castles of Germany, gasp at the sight of the Pyramids of Giza, or get lost in the beauty of Bora Bora. On a curated collection of individually unique journeys balancing iconic destinations with undiscovered treasures, the two ships of Crystal Cruises boast Vintage Rooms for optional wine-themed dinners, chic and spacious Avenue of the Stars shopping promenade, and the highest suite-to-guest ratio of any luxury fleet.
If open-water cruising is just not your forte, discover a new standard of luxury exploring in the grand waterways of Europe with Crystal River Cruises. Onboard Crystal Debussy, Crystal Bach, Crystal Ravel, and Crystal Mahler, Crystal River Cruises completely reinvents the very notion of river cruising. Enjoy a front-row seat overlooking the breathtaking pastoral landscapes and fairytale-like villages aboard a fleet of five all-inclusive, all-suite, butler-serviced river yachts. With state-of-the-art river yachts that offer the illustrious Crystal Experience and complimentary Crystal Adventures, Crystal takes exploration to entirely new levels.
For some, exclusivity is of utmost importance. With Crystal Yacht Cruises, you get that and much more. Amidst the relaxed, liberated luxuries of the yachting lifestyle, the Crystal Esprit welcomes just 62 discerning individuals to journey through off-the-beaten-path destinations. An unrivaled level of all-inclusive amenities includes complimentary Crystal Adventures in every port, Michelin Star-level cuisine, butler service in each suite, and water sports from the yachts marina platform. For an even more extravagant experience, adventurists are welcome to enjoy the yacht's Wider 32 speedboat as well as discover the sea in the two-passenger submersible.
Exploring the world's most intriguing destinations is Crystal Endeavor is the world's largest, first purpose-built mega yacht. Optimized with extreme amenities, massive penthouse suites, and thrilling global itineraries, the Crystal Endeavor will be outfitted with an unrivaled range of "toys" for extreme adventure by air, sea, and land.
No matter your preferred method of exploration, allow Crystal to deliver you there in the most luxurious way possible.
Crystal Cruises Deals
Crystal Cruises Ships
Although Crystal Cruise ships are grand in size they still contain the small luxury cruise atmosphere. Their ships are spacious with sophisticated and modern decor. The reception area is in the marvelous Crystal Plaza, which includes a multi-deck atrium. All the seats in the Galaxy Lounge have excellent views of the stage, and there is plenty of room for ballroom dancing in the Starlite Club and Palm Court. Despite their size, the ships have many small, intimate corners and lounges for quiet time.
Crystal Cruises Destinations
Crystal Cruises offer a diverse collection of cruises with 64 itineraries to the Mediterranean, Northern Europe, Asia, the South Pacific, Australia & New Zealand, the Pacific Coast, South America, Panama Canal, the Caribbean, New England & Canada and Trans-Ocean. In all, Crystal Serenity and Crystal Symphony, will visit 226 ports of call in 62 countries allowing you the luxury of choice and flexibility when choosing your cruise destination vacation.
Crystal Cruises Departure Ports
Planning your Crystal Cruise begins with the first step, so to speak, and the first step is deciding where you want to go. With 200 ports of call it can be difficult. Our Crystal Cruise Experts stand ready to help you in planning your next cruise on Crystal Cruises.