Tahiti, French Polynesia and the South Pacific
There are 118 islands and atolls and countless motus in French Polynesia, each with its own distinctive beauty, atmosphere, and myth. These are the home waters of the award-winning m/s Paul Gauguin. Built specifically to navigate these islands, the Paul Gauguin features a small size that allows her to maneuver turquoise lagoons that are inaccessible to larger craft. At the heart of our French Polynesian itineraries are the exquisite Society Islands, where you'll enjoy complimentary use of our private white-sand beach in Bora Bora, as well as a day on our private islet, Motu Mahana, featuring a delicious barbecue feast. And like the Polynesian explorers who set out in their small craft 2,000 wider seas to Fiji and Tonga, on our way to Australia's tropical coast, exotic Indonesia, rarely explored Papua New Guinea, Guadacanal in the Solomon Islands, and multicultural Singapore.
Tahiti, French Polynesia and the South Pacific Deals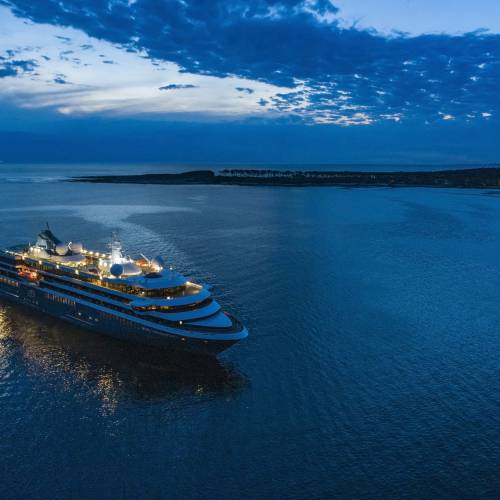 Deal Details
Atlas Ocean Voyages - 5% Military Savings
In appreciation of your service, Atlas offers 5% savings to ALL military service members, active, reserved or retired on all sailings and accommodations.
Tahiti, French Polynesia and the South Pacific Cruise Lines
Tahiti, French Polynesia and the South Pacific Departure Ports
Tahiti, French Polynesia and the South Pacific Cruises