Atlas Ocean Voyages
You took the training wheels off of adventuring long ago. So the news that Atlas Ocean Voyages has five brand-new expedition-style ships on the horizon — with the first launching in mid-2021 — should rev your engine. These are smaller ships designed for expeditions that lift the limits and extend the reach of adventure travel by sea. Venture to those small villages and remote locations you only see on your social feed. From the desert city of Petra to the frozen tundra of Antarctica, lace up and be ready to explore ancient lands, unique terrains and jaw-dropping locations. Our luxe-adventure journeys take you to the unreachable, and bring you back on board to the simple elegance you are accustomed to. Experience Atlas Ocean Voyages.
Atlas Ocean Voyages Deals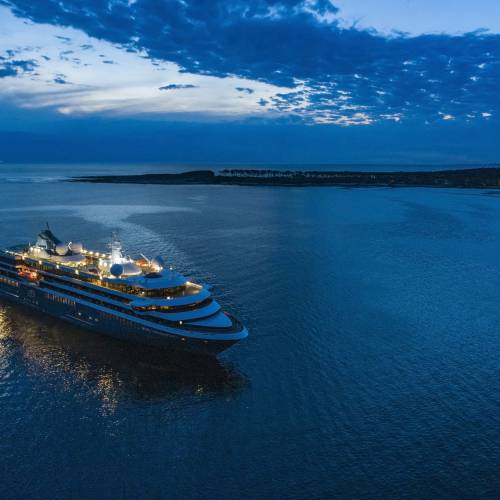 Deal Details
Atlas Ocean Voyages - 5% Military Savings
In appreciation of your service, Atlas offers 5% savings to ALL military service members, active, reserved or retired on all sailings and accommodations.
Atlas Ocean Voyages Ships
Atlas Ocean Voyages Departure Ports