40-Night Crystal Symphony Roundtrip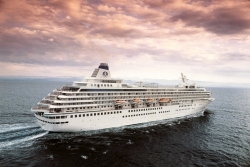 Speak to a Crystal Cruise Expert now
1-888-313-8883Toll-free
1-727-906-0444International
Cruise Line:
Voyage #:
OCS210322-40
Cruise Ship:
Destination:
Sailing:
March 22nd - May 1st, 2021
Prices From:
$11,352 You Save 64%
Special
Bonus Offers:
Cruise Itinerary
Get Best Price
Day/Date
Port
Arrive
Depart
Mar 22, 20211
Mar 232
06:00 PM
Mar 243
Mar 254
07:00 AM
05:00 PM
Mar 265
08:00 AM
11:00 PM
Mar 276
Mar 287
Mar 298
Mar 309
07:00 AM
03:00 PM
Mar 3110
Apr 0111
08:00 AM
06:00 PM
Apr 0212
Apr 0313
Apr 0414
Apr 0515
07:00 AM
11:00 PM
Apr 0616
Apr 0717
07:00 AM
06:00 PM
Apr 0818
Apr 0919
Apr 1020
07:00 AM
05:00 PM
Apr 1121
Apr 1222
09:00 AM
Apr 1323
06:00 PM
Apr 1424
Apr 1525
08:00 AM
Apr 1626
04:00 PM
Apr 1727
08:00 AM
06:00 PM
Apr 1828
07:00 AM
05:00 PM
Apr 1929
07:00 AM
04:00 PM
Apr 2030
07:30 AM
07:00 PM
Apr 2131
08:30 AM
09:00 PM
Apr 2232
08:00 AM
10:00 PM
Apr 2333
Apr 2434
06:00 AM
Apr 2535
06:00 PM
Apr 2636
08:00 AM
06:00 PM
Apr 2737
07:30 AM
10:00 PM
Apr 2838
07:30 AM
11:59 PM
Apr 2939
07:30 AM
10:00 PM
Apr 3040
07:00 AM
07:00 PM
May 0141
06:00 AM
Crystal Symphony Overview
With a capacity of 940 guests, Crystal Symphony is one of the most spacious and luxurious cruise ships at sea, offering an intimate, un-crowded atmosphere of luxury and elegance. All cabins offer spectacular ocean views with accommodations ranging from the 982 square foot Crystal Penthouse to the roomy deluxe staterooms with large picture windows at 202 square feet. All staterooms feature 24 hour room service, twice daily house keeping with nightly turndown service of the 100% Egyptian linens. All guests are afforded ETRO Italian Fashion house amenities such as plush bathrobes and slippers. Each stateroom is equipped with on demand movies on flat screen television.
Onboard Crystal Symphony the amenities are designed for luxury and comfort with plenty of open spaces for guests to stretch out and relax. Crystal's all inclusive hosts of complementary services offers fine wines and premium spirits throughout the ship. There are up to five dining venues for breakfast and lunch. During the evening hours, there are seven dining options with open seating, including all specialty restaurants offering complimentary menus. Afternoon Tea is served daily in Palm Court, while specialty coffees, pastries and charcuterie are served at the European-designed Bistro Café. Acclaimed Crystal Wine & Food Festival cruises featuring famous chefs and wine authorities are offered on select cruises.
Guests can enjoy invigorating activities at the state-of-the art fitness center with a complimentary, "Tour de Spin" ride, which graphically mirrors different stages of the "Tour de France." Guests can walk or jog along the 360 degree Promenade Deck, or pamper themselves at the Feng Shui-inspired Crystal Spa. Guests can challenge themselves with new hobbies - piano lessons, language or art at the ship's revolutionary Creative Learning Institute, offering classes from Berlitz and Yamaha, or take any of the dozens of classes in the latest software in the ship's dedicated Computer University.
During the evening hours, numerous entertainment venues are available from the award-winning Broadway-style entertainment, to intimate cabarets, piano bars, and dance clubs, with complimentary fine wines and spirits always available.
If luxury and value are important to you, Crystal Cruises offers the ultimate choice for the world's most sophisticated travelers.
Crystal Symphony Deck Plans
Select a Deck

Crystal Symphony Deck 5: Crystal
D Deluxe Stateroom with Large Picture Window
Cabin Details
Cabin Size
202 sq ft (19 sq m)
+Staterooms for guests with disabilities (D has twin and queen bed accommodations and separate shower; PH does not include walk-in closet, bidet or third berth)
*Third berth available as well as in all Penthouses (PH, PS and CP) with the exception of those specifically designed for guests with disabilities (1002/1003)


Connecting staterooms

Crystal Symphony Deck 6: Tiffany

Crystal Symphony Deck 7: Promenade
C1 Deluxe Stateroom with Large Picture Window
Cabin Details
Cabin Size
202 sq ft (19 sq m)
E1 Deluxe Stateroom with Large Picture Window
Cabin Details
Cabin Size
202 sq ft (19 sq m)
+Staterooms for guests with disabilities (D has twin and queen bed accommodations and separate shower; PH does not include walk-in closet, bidet or third berth)
*Third berth available as well as in all Penthouses (PH, PS and CP) with the exception of those specifically designed for guests with disabilities (1002/1003)


Connecting staterooms

Crystal Symphony Deck 8: Horizon
B1 Deluxe Stateroom with Verandah
Cabin Details
Cabin Size
246 sq ft (23 sq m)
E1 Deluxe Stateroom with Large Picture Window
Cabin Details
Cabin Size
202 sq ft (19 sq m)
+Staterooms for guests with disabilities (D has twin and queen bed accommodations and separate shower; PH does not include walk-in closet, bidet or third berth)
*Third berth available as well as in all Penthouses (PH, PS and CP) with the exception of those specifically designed for guests with disabilities (1002/1003)


Connecting staterooms

Crystal Symphony Deck 9: Seabreeze
A1 Deluxe Stateroom with Verandah
Cabin Details
Cabin Size
246 sq ft (23 sq m)
+Staterooms for guests with disabilities (D has twin and queen bed accommodations and separate shower; PH does not include walk-in closet, bidet or third berth)
*Third berth available as well as in all Penthouses (PH, PS and CP) with the exception of those specifically designed for guests with disabilities (1002/1003)


Connecting staterooms

Crystal Symphony Deck 10: Penthouse
CP Crystal Penthouse with Verandah
Cabin Details
Cabin Size
982 sq ft (92 sq m)
PS Penthouse Suite with Verandah
Cabin Details
Cabin Size
491 sq ft (46 sq m)
PH Penthouse with Verandah
Cabin Details
Cabin Size
367 sq ft (35 sq m)

Crystal Symphony Deck 11: Lido

Crystal Symphony Deck 12: Sun

Crystal Symphony Accommodations
CP Crystal Penthouse with Verandah
Cabin Size
982 sq ft (92 sq m)
Decks
10
Description
Spacious living room , Dining area , Large private verandah , Complimentary wine plus choice of spirits from set menu upon embarkation , Complimentary soft drinks, beer and bottled water in room , Personal butler service , CD player , DVD player , Large flat-screen television , Cordless phone , Data port for laptop computer hook-up , Guest bathroom , Large bedroom , Queen-size bed or twin beds, and third berth , Master bath with Jacuzzi and ocean view , Separate shower , Bidet , Walk-in closet , Refrigerator , Security safe , A total of two private car/minivan transfers per voyage from/to the designated airport in the port city of embarkation or transfers to/from other locations within 100 miles of the port city of embarkation
PS Penthouse Suite with Verandah
Cabin Size
491 sq ft (46 sq m)
Decks
10
Description
Spacious living area , Private verandah , Complimentary wine plus choice of spirits from set menu upon embarkation , Complimentary soft drinks, beer and bottled water in room , Personal butler service , Flat-panel television with DVD/CD player , Queen-size bed or twin beds, and third berth , Full Jacuzzi bathtub , Separate shower , Bidet , Walk-in closet , Refrigerator , Security safe

PH Penthouse with Verandah
Cabin Size
367 sq ft (35 sq m)
Decks
10
Description
Sizeable living area , Private verandah , Complimentary wine plus choice of spirits from set menu upon embarkation , Complimentary soft drinks, beer and bottled water in room , Personal butler service , Flat-panel television with DVD/CD player , Queen-size bed or twin beds, and third berth , Full Jacuzzi bathtub , Separate shower , Walk-in closet , Refrigerator , Security safe

A1 Deluxe Stateroom with Verandah
Cabin Size
246 sq ft (23 sq m)
Decks
9
Description
Private verandah , Seating area , Queen-size bed or twin beds , Complimentary soft drinks and bottled water in room , Flat-panel television with DVD/CD player , Full bathtub/shower combination , Refrigerator , Security safe
A2 Deluxe Stateroom with Verandah
Cabin Size
246 sq ft (23 sq m)
Decks
Description
Private verandah , Seating area , Queen-size bed or twin beds , Complimentary soft drinks and bottled water in room , Flat-panel television with DVD/CD player , Full bathtub/shower combination , Refrigerator , Security safe
A3 Deluxe Stateroom with Verandah
Cabin Size
246 sq ft (23 sq m)
Decks
Description
Private verandah , Seating area , Queen-size bed or twin beds , Complimentary soft drinks and bottled water in room , Flat-panel television with DVD/CD player , Full bathtub/shower combination , Refrigerator , Security safe

B1 Deluxe Stateroom with Verandah
Cabin Size
246 sq ft (23 sq m)
Decks
8
Description
Private verandah , Seating area , Queen-size bed or twin beds , Complimentary soft drinks and bottled water in room , Flat-panel television with DVD/CD player , Full bathtub/shower combination , Refrigerator , Security safe
B2 Deluxe Stateroom with Verandah
Cabin Size
246 sq ft (23 sq m)
Decks
Description
Private verandah , Seating area , Queen-size bed or twin beds , Complimentary soft drinks and bottled water in room , Flat-panel television with DVD/CD player , Full bathtub/shower combination , Refrigerator , Security safe
C1 Deluxe Stateroom with Large Picture Window
Cabin Size
202 sq ft (19 sq m)
Decks
7
Description
Large picture window , Queen-size bed or twin beds , Complimentary soft drinks and bottled water in room , Flat-panel television with DVD/CD player , C & D have sweeping views, E has a view that is limited or extremely limited , Refrigerator , Security safe
C2 Deluxe Stateroom with Large Picture Window
Cabin Size
202 sq ft (19 sq m)
Decks
Description
Large picture window , Queen-size bed or twin beds , Complimentary soft drinks and bottled water in room , Flat-panel television with DVD/CD player , C & D have sweeping views, E has a view that is limited or extremely limited , Refrigerator , Security safe
D Deluxe Stateroom with Large Picture Window
Cabin Size
202 sq ft (19 sq m)
Decks
5
Description
Large picture window , Queen-size bed or twin beds , Complimentary soft drinks and bottled water in room , Flat-panel television with DVD/CD player , C & D have sweeping views, E has a view that is limited or extremely limited , Refrigerator , Security safe
E1 Deluxe Stateroom with Large Picture Window
Cabin Size
202 sq ft (19 sq m)
Decks
7, 8
Description
Large picture window , Queen-size bed or twin beds , Complimentary soft drinks and bottled water in room , Flat-panel television with DVD/CD player , C & D have sweeping views, E has a view that is limited or extremely limited , Refrigerator , Security safe
E2 Deluxe Stateroom with Large Picture Window
Cabin Size
202 sq ft (19 sq m)
Decks
Description
Large picture window , Queen-size bed or twin beds , Complimentary soft drinks and bottled water in room , Flat-panel television with DVD/CD player , C & D have sweeping views, E has a view that is limited or extremely limited , Refrigerator , Security safe