This Promotion Has Expired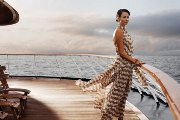 Silversea Cruises 2015 World Cruise
In 2015, Silversea's World Cruise includes more outstanding amenities than ever before with 3 amazing shoreside events and the most luxurious array of benefits.
Sail 115 days, Los Angeles to Fort Lauderdale and receive:
• Business Class Air with Private Car Transfers
• Additional Savings Available for a Limited Time
• Up to $8,000 Onboard Spending Credit per double occupancy suite
• Gala Bon Voyage reception, dinner and overnight accommodations at a luxury hotel
• Three Exclusive World Cruise Events
• Silversea Experience: Dining in the Desert, Walvis Bay, Nambia
• Special Commemorative Gifts
• Silver Shore Baggage Valet between home and the ship in Los Angeles and Fort Lauderdale
• Complimentary Laundry Service
• Complimentary Internet Package
1
Results Found
1969 Silversea Cruises
Sail
Date
Nights
Cruise
Ship
Departing
From
Brochure
Price
Our
Price
You
Save
Terms and Conditions
Information contained on this website does not form part of any offer or contract. The transportation of guests and baggage on Silversea vessels is provided solely by Silversea and is governed by the terms and conditions printed on the Passage Contract. The Passage Contract will be included with your travel documents, is available upon request, or can be accessed through our website at Silversea.com, and contains complete and important information regarding cancellations, itineraries, Silversea's liability, health and immigration requirements, and other relevant terms and conditions. By making a deposit or payment for a reservation you agree to be bound by the terms and conditions of the Passage Contract. World Cruise 2015 fares shown are in US Dollars, per guest, based on double occupancy. Single occupancy and third guest rates are available upon request. Fares include roundtrip Business Class flights, and transfers between airport and pier on embarkation and disembarkation days; airline baggage fees are not included. Silversea reserves the right to select the air carrier, routing and departure airport from each gateway city. Fare shown is capacity controlled, does not guarantee suite availability, and is available only to the first and second full-fare guests in a suite. Cruise-only fares available upon request. Additional restrictions may apply. Visit Terms & Conditions for more information. Silversea makes every effort to adhere to the specifics shown on this website or in print, however circumstances may necessitate variations. All information, fares, savings, offers, itineraries, ports of call, and programmes are subject to change without notice. Voyage Highlights, Excursions and Enrichment Programme speakers shown are subject to change and/or cancellation without prior notice. Silversea is not liable for any representation, act or omission by the guest's Travel Agent, as they are considered to be the agent of the guest(s) and not of Silversea. All information herein is accurate and in effect at time of publication. Silversea reserves the right to correct any errors and omissions, and to cancel any offered product or service in the event of such error or omission. Ship's registry: Bahamas. SHIPBOARD ACCOUNT Upon embarkation, guests will be asked to register their VISA, Master Card or American Express credit card number and expiration date, which must be valid through the final day of their voyage. All charges for services provided and products purchased onboard must be settled in cash (USD funds), by travellers cheque (USD funds), or above listed credit card at the end of each voyage segment and before final disembarkation from the ship. ROUNDTRIP BUSINESS CLASS AIR Roundtrip Business Class Air is offered to guests purchasing the full 115-day World Cruise 2015 and travelling from select US and Canadian gateways. Offer includes applicable transfers between airport/pier on embarkation and disembarkation days. Airline baggage fees are not included. Business Class Air is defined as US domestic First Class and international/transoceanic Business Class. Due to limited air availability, Business Class Air may not be available at the time of booking, in which case Economy Class will be substituted. These Promotional Silversea Air Package offers are (1) available only to the first and second full-fare guests per suite, (2) capacity controlled and subject to availability, and (3) limited to specific gateways and airlines. Additional restrictions apply. Visit Silversea.com for detailed Air Programme Terms & Conditions. DEPOSIT & PAYMENT To reserve a suite on the 115-Day World Cruise 2015, a 25% deposit of the total cruise fare is required. Deposits must be received within seven days of booking or sooner, depending on time of booking. Unless otherwise noted, final payment must be received by Silversea 120 days prior to cruise departure. For bookings made within 120 days of departure, final payment must be received within 72 hours. Silversea reserves the right to cancel any booking not fully paid at the time final payment is due. Payment may be made by cheque (USD funds), VISA, Master Card, or American Express. CANCELLATIONS & REFUNDS: Silversea's cancellation penalties are strictly enforced. Cancellation requests for guests booked on the full 115-Day World Cruise 2015 will be subject to the following World Cruise Cancellation Penalties: WORLD CRUISE CANCELLATION PENALTIES: From the date of deposit to 121 days prior to sailing: $250 per guest sailing in a Vista, Terrace, Veranda 1 – Veranda 4 Suite $500 per guest sailing in a Medallion, Silver, Royal, Grand, or Owner's Suite 120 – 91 days prior to your initial sailing date: 20% of the total cruise fare per guest 90 – 75 days prior to your initial sailing date: 50% of the total cruise fare per guest 74 – 0 days prior to your initial sailing date or non-appearance at the time of sailing: 100% of the total cruise fare per guest Guests who are booked on the full 115-Day World Cruise 2015 who cancel any portion of the cruise, will have their entire booking cancelled and will be re-booked on the revised segment(s) subject to space availability at the time of change. Guests booked on the full 115-Day World Cruise 2015 in a Silver Suite or higher, who cancel any portion of the cruise, will forfeit their suite. Silversea reserves the right to allocate suites or suite categories to specific combination segments, hence all suites or suite categories may not be available for specific segments or segment combinations. Changes are subject to cancellation penalties. Please contact your travel professional for additional information. UNSCHEDULED EMBARKATION/DISEMBARKATION: International cabotage laws may prohibit guest from embarking or disembarking their voyage in any port except main schedule embarkation and disembarkation ports. If you choose to embark/disembark your voyage at any unscheduled embarkation/disembarkation port, you may incur additional charges intended to cover any fine or penalty levied against Silversea and any other additional costs. ONBOARD SPENDING CREDIT: $4,000 Onboard Spending Credit is per double occupancy suite for guests sailing the full 115-day World Cruise 2015. Single occupancy suites will receive 50% of the Onboard Spending Credit amount offered. Onboard Spending Credit is valued in US dollars regardless of booking currency. The Onboard Spending Credit may be used for onboard expenses such as shore excursions, spa treatments, speciality restaurant dining fees, premium wines and spirits, and purchases in the Internet Cafe and onboard boutiques. The Onboard Spending Credit may not be redeemed for cash, used in The Casino, or applied towards programmes requiring payment prior to sailing such as pre/post or mid-voyage Land Adventures, hotel packages or Concierge services. Any unused credit will be forfeited. Additional restrictions may apply. HEALTH AND MEDICAL REQUIREMENTS: By booking passage, the guest represents and warrants that he/she is physically and otherwise fit to travel, and that the guest will comply at all times with applicable rules and regulations of the ship and orders and instructions of the ship's officers and medical staff. Silversea reserves the right without liability to require a guest to disembark and/or to refuse to board a guest who, in the judgment of Silversea or the ship's Master or Medical Officer, is unfit to travel or may require care beyond that which Silversea is reasonably able to provide. Expectant mothers are required to supply a medical certificate establishing their fitness for travel at the time they are due to travel. Silversea is unable to accommodate women who have entered their twenty-fourth week of pregnancy. Additional details regarding health and medical requirements are available at Silversea.com. TRAVEL DOCUMENTS AND HEALTH INFORMATION: All travel documents (air and cruise tickets, passport, medical card, inoculation verification) are the guest's responsibility. It is also the guest's responsibility to obtain any necessary visas and public health documents for all applicable ports and to comply with all customs requirements. Without the required documents, a guest may be denied boarding and accommodation by Silversea, or the guest may be disembarked during the voyage and Silversea will not make a refund or be otherwise liable to any guest for such denial of boarding or disembarkation. Some countries require passports to be valid six months beyond intended stay. Please check with the appropriate consulate for specific requirements. LECTURERS AND PERSONALITIES: Independent contractors retained by Silversea (including but not limited to: lecturers, guest personalities, guest speakers, chefs, enrichment specialists and entertainers) are subject to change and/or cancellation without notice. OPTIONAL TRAVEL PROTECTION: Silversea strongly recommends that all guests purchase comprehensive Travel Cancellation/Interruption Protection for the full purchase price of the cruise as well as air and/or land program costs. Your travel professional can provide more information about Silversea GuestCare® (available only to US guests) — an optional travel protection plans designed especially for Silversea guests.