Oceania Cruises
A spectacular menagerie of diverse and exotic destinations, your world is just waiting to be discovered, and there is no better way to explore it than on the elegant ships of Oceania Cruises. Our unique itineraries are specifically designed to showcase the most fascinating destinations across the globe. As Regatta, Insignia, Nautica, Sirena, Marina and Riviera are all comfortably mid-size, each ship can call on the world's most desirable ports, from historic cities to modern meccas to charming seaside villages nestled along sparkling coastlines. On a voyage with Oceania Cruises, each day offers the exciting opportunity to experience the history, culture, art and cuisine of a wondrous new destination.
Whatever corner of the globe beckons you to explore, Oceania Cruises takes you there in comfort and style. Relax on board our luxurious ships and savor exquisite cuisine that not only is renowned as the finest at sea, but also rivals the best restaurants ashore. Inspired by Master Chef Jacques Pépin, these culinary delights have always been a hallmark that distinguishes the Oceania Cruises experience from any other. Considering the uncompromising quality, perhaps the most remarkable aspect of an Oceania Cruises voyage is its incredible value. Lavish complimentary amenities abound, and there are never supplemental charges in any of the onboard restaurants. Value packages ensure that sipping a glass of vintage wine, surfing the Internet or enjoying a shore excursion is both convenient and affordable. Every moment spent on an Oceania Cruises voyage confirms our commitment to presenting you the very best your world has to offer – your way.
Oceania Cruises Deals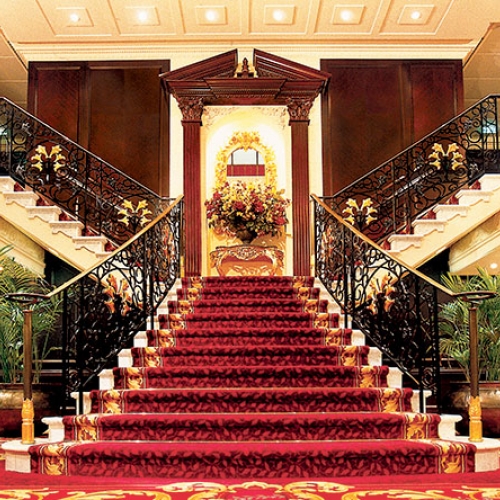 Deal Details
Oceania Cruises Reduced Single Supplement
Oceania Cruises offers select sailings on which single guests pay a lower additional fare as compared to standard single supplement fares. Standard single supplements normally range from 75% to 100% above the advertised per person double occupancy cruise fare, however the cruises below feature special reduced single supplements in select suite categories.
Oceania Cruises Ships
Oceania Cruises Departure Ports