Mexican Riviera Cruises
A Mexican Riviera cruise is a week- long fiesta as you cruise the Baja's scenic Bahia Magdalena where thousands of gray whales migrate from their northern artic breeding grounds to give birth in the warm protected waters of the Baja. You will be able to watch these 60 ton behemoths as they race from the ocean depths, breaking on the surface and pirouetting dozens of feet into the air before crashing back down to the surface with a thundering slap against the water.
Ports of call along the Mexican Riviera move to the forefront as their fantastic tourist attractions take center stage. Cabo San Lucas, sitting on the tip of one of the most isolated peninsulas in the world, is one of the few sites in the world where you can watch the sun rise over one body of water, the Sea of Cortez, and watch it set over another, the Pacific Ocean, without ever having to move your chair. It's warm climate and sandy beaches offer a quiet solace to the weary mind. For the deep sea fisherman, it offers the largest population of Marling in the world.
As your Mexican Riviera cruise heads further south to Puerto Vallarta, bathed by the Pacific Ocean and surrounded by the majestic mountains of the Sierra Madre, its 25 miles of uninterrupted beachfront offers never ending possibilities for eco-adventurers to enjoy the Pacific Ocean. Dolphins, turtles and giant stingrays and a vast array of tropical fish offer a natural aquarium for diving and snorkeling. At the port of Acapulco you can indulge in extreme sports such as rafting on the Papagayo River, or parasailing along the vast beachfront, or just settle back and relax with a round of golf, or a fishing trip at Tres Palos Lagoon. Be sure to catch the diving show at La Quebrada where fearless divers launch themselves from the cliffs into the rough waters below.
Your Mexican Riviera cruise ship will continue on to Huatulco, a paradise of nine bays with 36 beaches, bathed by the Pacific Ocean. Its golden fine sands and clear water, along with the fantastic vegetation surrounding it, are eye opening vistas of beauty.
Mexican Riviera Cruises Deals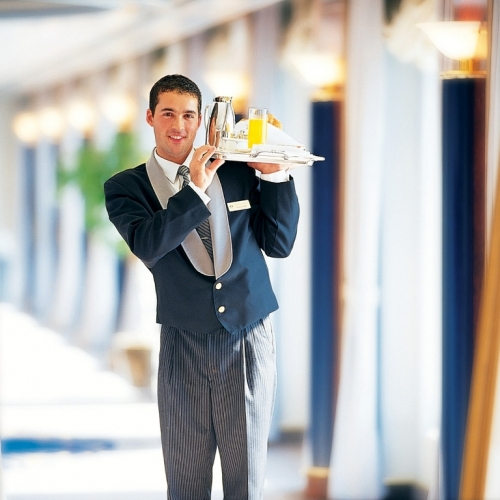 Deal Details
Crystal Cruises - Crystal Clear Choices
Discover your ideal luxury journey, with value that is perfectly tailored to you. As Crystal Clear Choices™ expands to encompass a diverse selection of Crystal's acclaimed travel experiences, you have more choices than ever before.
From an intrepid transit of the fabled Northwest Passage and the flair of South America on our epic World Cruise, to the glamour of boutique yachting and splendor of Europe's riverbanks, more discoveries — and more valuable choices — are at your fingertips. And now, Crystal Clear Choices savings are also available on select 2018 itineraries, allowing you to enjoy an enhanced all-inclusive Crystal Experience™ on more luxury vacations than ever. Venture to the stunning landscapes of Northern Europe or wild Alaska, then travel "Down Under" to new destinations in Australia, the South Pacific or Southeast Asia in 2018.
Choices have always been a pillar of the award-winning Crystal Experience™, ensuring that each guest's vacation is precisely as they wish, and better than they dreamed. Travel on a selection of Crystal Clear Choices itineraries and enhance the value of our already generous all-inclusive fares by choosing one of these three exclusive options:
• Cruise Fare Savings of up to $1,000 per person • Air Credit of up to $1,100 per person; or avail of Crystal Sky Savings featuring $249 per person Economy Class Air add-on; or, low-cost Business Class Air add-on for just $999 per person • Shipboard Credit of up to $1,250 per person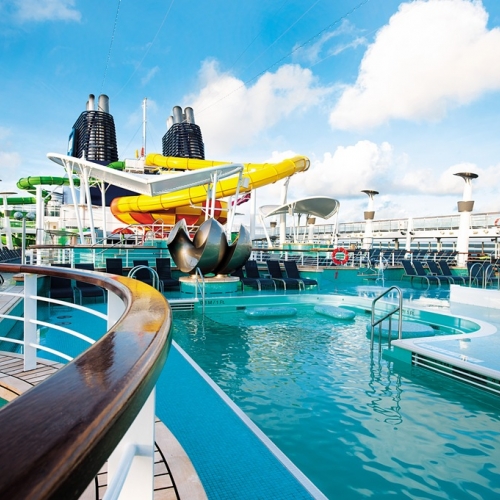 Deal Details
Norwegian Cruises - Free at Sea
Choose One, Two, or All Four
Book any 5+ Night Cruise in a Studio or Inside and Pick One, Book a Oceanview, Balcony, or Mini-suite and Pick Two, Book a Suite or Haven stateroom and Get All Five!
- Free Unlimited Beverages
- Free Specialty Dining
- Free $50 Per Port Shore Excursion Credit
- Free WiFi
- Friends and Family Sail Free
Mexican Riviera Cruises Cruise Lines
Mexican Riviera Cruises Departure Ports
Mexican Riviera Cruises Cruises