Arctic Cruises
The great secret about the Arctic is that there is an "Elsewhere." Vast in scope and spectacular in view, the Arctic sits above 60 degrees north and stretches across the entire top of the world, from Russia's Far East to Spitsbergen, on Svalbard Island to Arctic Norway to Prudhoe Bay, Alaska, to Canada's Ellesmere and Baffin Islands and to Greenland and Iceland. Above the Arctic Circle is an area where summer dusk turns almost immediately into summer mornings, and winter nights last forever. Covered in ice pack for most of the year, it is during those short summer months that the Arctic opens its vast secrets and offers an opportunity to witness the diverse scenery, unusual wildlife and interesting peoples of the Arctic. Whether you are just a history buff, an avid adventure who likes to explore natural wonders, or a student of amazing cultures, there is voyage for everyone in the land of the "Midnight Sun."
The High Arctic is best explored from July to September, as the pack ice recedes. From the deck of an ice breaker, to a luxury cruise ship, there is a wonderland of natural beauty and wildlife to explore. Enormous turquoise colored glaciers, iridescent ice burgs, polar bears, walrus, seals, arctic foxes, monster whales leaping their entire length above the water's surface, millions of seabirds breeding and raising their young on rocky ledges and barren islands, all visible from your ship's deck.
Traveling the routes of the early Arctic explorers, you can cruise Svalbard archipelago, located halfway between mainland Norway and the North Pole. Many ships have Zodiac craft that can take you right up to the shore line where you can walk along rocky beaches where groups of walrus have hauled themselves out to take advantage of the sun's warmth. Ivory sea gulls and puffins will be your constant companions. You may even encounter Minke and beluga whales along the way. This is also the land of the king of the ice, the gigantic polar bear, who begin to emerge from their snow dens to introduce their new young to the snowy world outside, or search for food before their icy pathways melt in the warming temperatures.
A visit to Iceland is an adventure into the grand opposites of nature, as the island presents itself in both fire and ice. In this snow and ice covered land mother nature has combined volcanoes surrounded by lava fields, and the resultant geothermal mud-pots, steam vents, sulfurous deposits, boiling springs and fumaroles. Just miles away are bays filled with glacial ice and floating icebergs, and mighty water falls. Whales, dolphins and porpoises ply the waters in their aquatic simplicity. Make sure you have your cameras ready as you pass by the glacier-covered volcano Snaefellsjokull, made famous in Jules Verne's classic "Journey to the Center of the Earth." A trip to the top of the world is an adventure long to be remembered.
Arctic Cruises Deals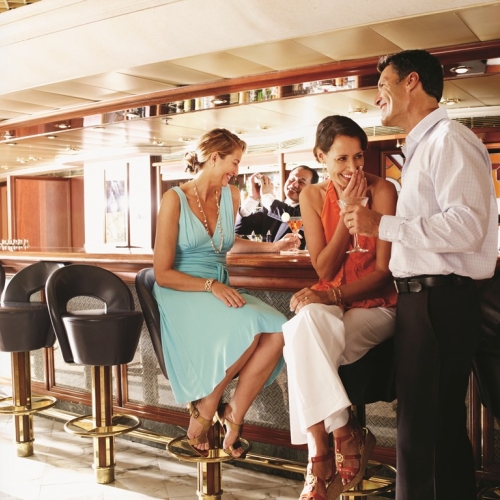 Deal Details
Silversea Cruises - 10% Savings Early Booking Bonus
Book and pay in full by April 30th, 2018 and save 10% on select 2018 and 2019 voyages* Whether you dream of a luxurious voyage with lavish surroundings or a thrilling expedition to the most remote places on the planet, take time now to plan ahead and save 10% on selected 2018 and 2019 cruises*. With voyages sailing to over 900 immersive destinations on all seven continents, the choices are remarkable and the savings are, too. Especially with everything else our fares include, from ocean-view suites, wines and spirits throughout the ship to free WiFi, included gratuities, a butler for every suite and more. *Excluding Full World Cruises.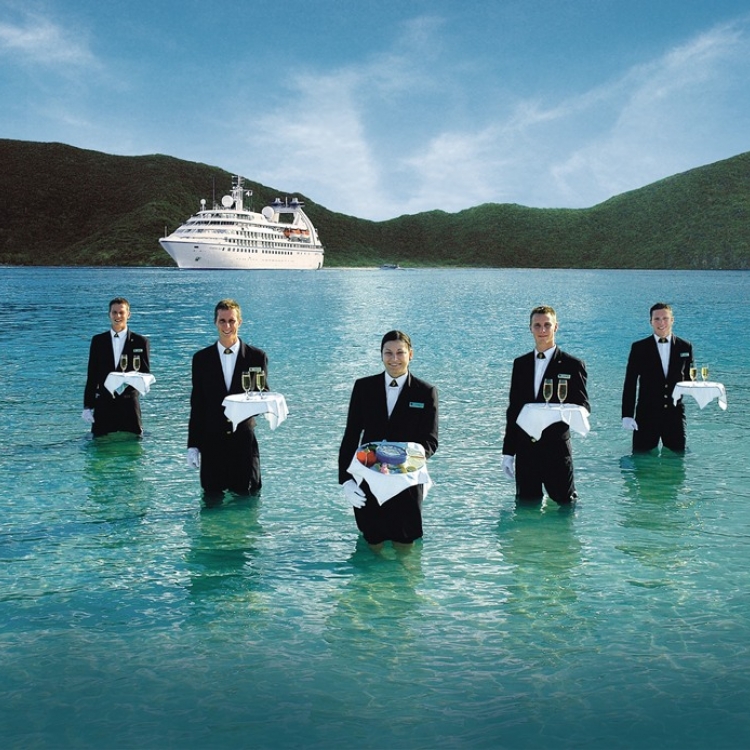 Deal Details
Seabourn Cruises - Extraordinary Opportunity Event
We are pleased to announce our Extraordinary Opportunity Event! For a limited time, take advantage of special offers, which may include:
- Complimentary Two Veranda Suite Category Upgrade* - Complimentary Veranda for Ocean View Suite Category Upgrade* - Up to $500USD Shipboard Credit per suite* - Up to $500USD Air Credit per person* - 50% Reduced Deposit - Up to 15% savings on Combination Cruises
Book Penthouse and Premium Suites and receive:
$1,000USD Shipboard Credit per suite*
*On select voyages.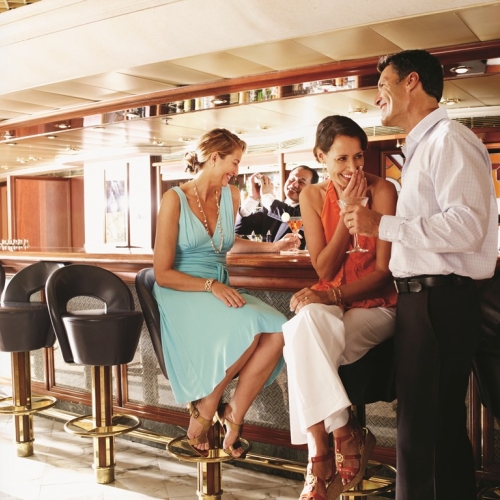 Deal Details
Silversea Cruises 25% Single Supplement
Silversea is delighted to welcome solo travellers aboard our intimate ships with single supplements starting at only 25% above our Silver Privilege Fares on select voyages. For single occupancy, a 25% single supplement will be added to the cruise fare on the voyages displayed below for suite categories up to Midship Veranda on Silver Cloud and Silver Wind, Veranda 4 on Silver Shadow and Silver Whisper, Veranda 6 on Silver Spirit, Vista on Silver Explorer, Deluxe Veranda on Silver Galapagos, and Veranda on Silver Discoverer. Every voyage includes a champagne Welcome Reception, to make it easier to meet and mingle with solo travellers, and on select voyages, Gentlemen Hosts are also available as dance partners or dinner companions. All-inclusive fares include a spacious, ocean-view suite, personalised butler service, complimentary wines and spirits, fine dining, sophisticated enrichment and entertainment programs, and all onboard gratuities.
Arctic Cruises Cruise Lines
Arctic Cruises Departure Ports
Arctic Cruises Cruises