Pacific Coast Cruises
A Pacific Coast cruise will take you along a coast line where one of the most natural and lushest of green environments in North America is constantly on display. It presents a treasure trove of some of the most eco-sensitive projects on the continent.
Your Pacific Coast cruise will begin in Vancouver. Positioned between the snow-dusted North Shore Mountains and the rich, blue waters of the Pacific Ocean, Vancouver blends big-city sophistication with small-town charm. If you can spend a day before departure, make sure to visit Queen Elizabeth Park – a 130-acre civic arboretum accented with sculptures by modern artist Henry Moore.
Nanaimo will be the second stop along your Pacific Cruise route. The third oldest city in British Columbia, Nanaimo offers wonderful walking tours along Victoria Crescent and Commercial Street. Stop in at any of the dozens of old storefronts and bars that line the streets. Walk past the old Palace Hotel on Skinner Street where cars seldom drive and you will feel like you are back in the 1900's.
Traveling further south, your Pacific Cruise ship will stop in Victoria where you can enjoy the ever enchanting Butchart Gardens. A guide book will provide an explanation into how the Butchart Family transformed the gardens from a barren rock quarry over 100 years ago into what is now one of the world's best-known horticultural attractions. There are spectacular cascading fountains and footbridges connecting you to the many themed gardens including the beautiful Sunken Gardens, the Japanese Garden and the Rose Garden. Multi-language maps help you on your self-guided tour.
Next, your Pacific Coast Cruise will spend time in Astoria, the oldest American settlement west of the Rockies. Again, you can travel back in time to the days of the Lewis and Clark expeditions in the early 1800's. Climb the 160 stairs to the top of the Astoria Column, overlooking Astoria, Washington and Oregon Beaches. Not to be missed is the world-famous Maritime Museum.
Once your Pacific Cruise ship docks in San Francisco, you will have to be very careful here, because, as the great Tony Bennett song goes, you may very well leave your heart in this city by the bay. Take a cable car ride, visit Fisherman's Wharf for a great seafood meal, have your picture taken with the iconic Golden Gate Bridge in the background, and marvel at the many curves as you take a drive down Lombard Street.
As you disembark from your Pacific Coast cruise in Los Angeles, try and add on one extra day to view the sights and sounds of this magnificent metropolis. Check out the scene at Venice Beach. Spot a celebrity or two on Rodeo Drive. Take a walk down the Hollywood Walk of Fame, or tour the famous homes of the Hollywood stars. Try and spend the day at one of L.A.'s world-famous theme parks, or catch a ballgame at Dodger Stadium.
Pacific Coast Cruises Deals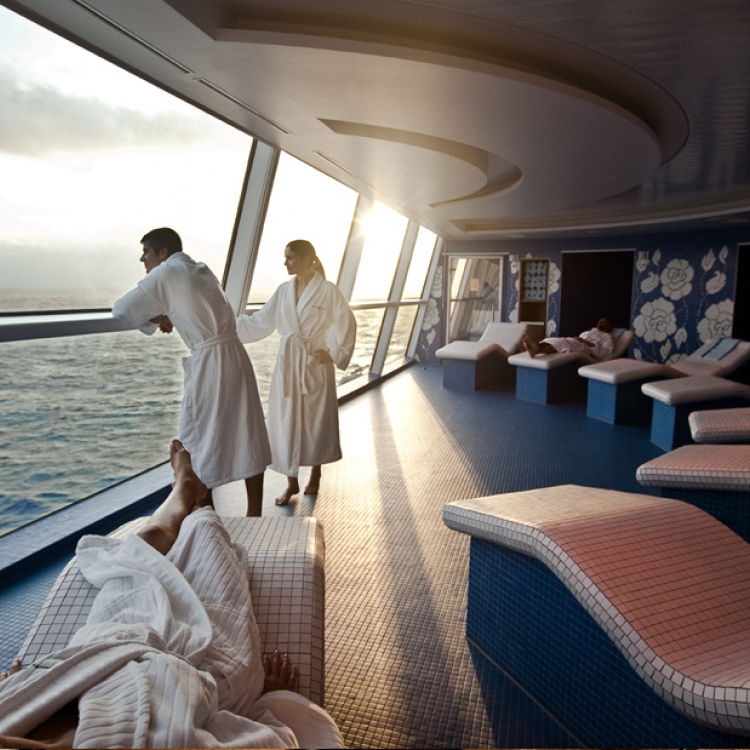 Deal Details
Celebrity Cruises - Summer Savings Event - Save up to $200 Plus Choose Your Perk
GET TOGETHER. GET AWAY. GET SOMETHING FOR EVERYONE.
For a limited time, everyone in your family gets free drinks and Wi-Fi.* Plus, each guest beyond the first two in your room saves up to $150* off their cruise fare. With sailings available around the world, you can book a family reunion vacation in Alaska. A getaway with friends in the Caribbean. A trip with mom and dad to Europe. Or an adventure in Asia with your grandparents. The possibilities to connect with family and friends on modern luxury vacation are nearly endless.
The first two guests in your room each choose 2 free perks:
Classic Beverage Package • Prepaid Tips • Unlimited WI-FI, and $150 to spend on board.
Additional guests in your stateroom each get:
• Classic Non-alcoholic Beverage Packages • 40-minute Internet Packages PLUS • Up to $150 off their cruise fares
SAVINGS AMOUNTS FOR FRIENDS & FAMILY IN YOUR STATEROOM:
- Inside Staterooms $50*
- Ocean View or Veranda $100*
- Concierge Class $150*
- Suite Class $200*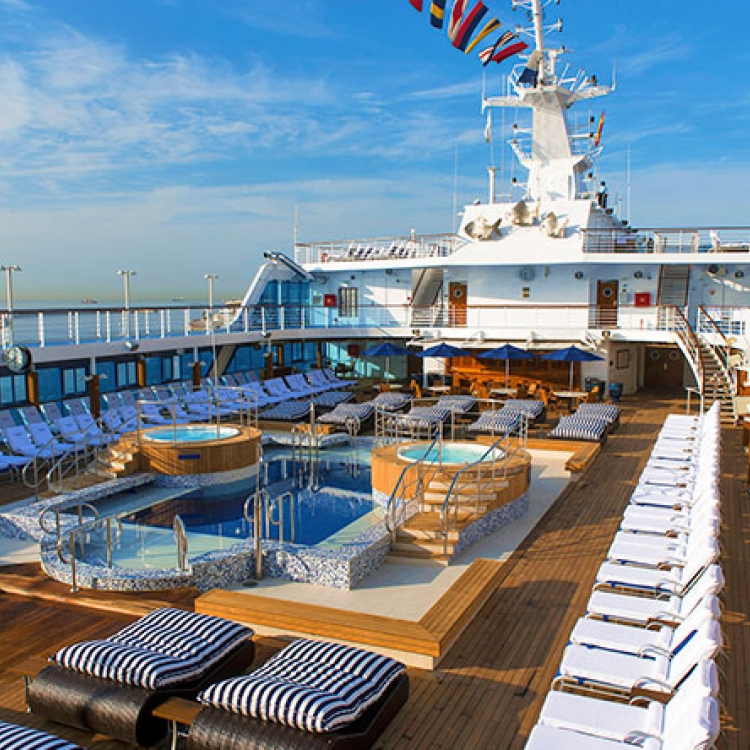 Deal Details
Oceania Cruises - OLife Choice
Enjoy an even more care-free experience with OLife Choice*, which offers you the flexibility to personalize your vacation experience. Easily stay in touch with FREE Unlimited Internet, PLUS select one from a choice of generous amenities: FREE Shore Excursions, FREE House Beverage Package or a Shipboard Credit.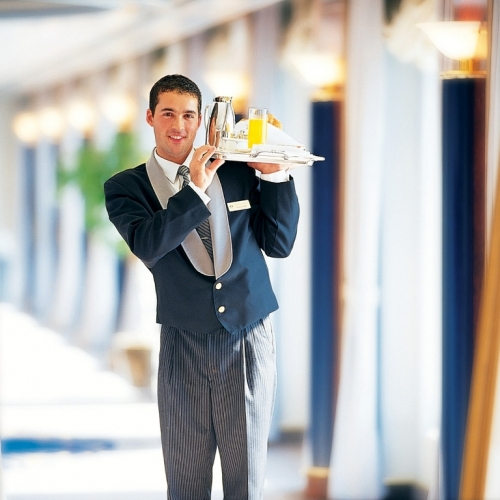 Deal Details
Crystal Cruises - Crystal Clear Choices
Discover your ideal luxury journey, with value that is perfectly tailored to you. As Crystal Clear Choices™ expands to encompass a diverse selection of Crystal's acclaimed travel experiences, you have more choices than ever before.
From an intrepid transit of the fabled Northwest Passage and the flair of South America on our epic World Cruise, to the glamour of boutique yachting and splendor of Europe's riverbanks, more discoveries — and more valuable choices — are at your fingertips. And now, Crystal Clear Choices savings are also available on select 2018 itineraries, allowing you to enjoy an enhanced all-inclusive Crystal Experience™ on more luxury vacations than ever. Venture to the stunning landscapes of Northern Europe or wild Alaska, then travel "Down Under" to new destinations in Australia, the South Pacific or Southeast Asia in 2018.
Choices have always been a pillar of the award-winning Crystal Experience™, ensuring that each guest's vacation is precisely as they wish, and better than they dreamed. Travel on a selection of Crystal Clear Choices itineraries and enhance the value of our already generous all-inclusive fares by choosing one of these three exclusive options:
• Cruise Fare Savings of up to $1,000 per person • Air Credit of up to $1,100 per person; or avail of Crystal Sky Savings featuring $249 per person Economy Class Air add-on; or, low-cost Business Class Air add-on for just $999 per person • Shipboard Credit of up to $1,250 per person
Pacific Coast Cruises Departure Ports
Pacific Coast Cruises Cruises