World Cruises
Have you ever wished upon a star? Have you looked at the horizon and yearned to see what was beyond? Have you thought about seeing the world through the eyes of an adventurer?
If the answer to those questions is a yes, then it sounds like you are ready to sail on a world cruise.
A world cruise may not be right for everyone, but for those of us with a spirit of adventure, discriminating palates, and a taste for pure luxury; it is an experience of a lifetime. Choose from palatial suites or cozy staterooms, large ships, small ships and a few in between. Your luxurious home away from home will be a welcoming base from which you can explore the world to your heart's content.
Enjoy the special opportunities a world cruise has to offer. Many times, an extended stay in a major port allows more time for an excursion further inland than would otherwise have been possible. The onboard enrichment programs will give you an inside glimpse of the fascinating cultures you will visit, and as a special world cruise passenger, you can enjoy the many exclusive events and amenities reserved for the world cruise clientele.
Several cruise lines offer these extended voyages with various itineraries. If time does not allow for a full world cruise, you may book several segments or a Grand Voyage.
Generally, you will embark on your journey from a west coast or an east coast port, such as Los Angeles or Miami. If departing from Los Angeles your ship will set sail southwest across the Pacific following the routes of ancient seafarers to French Polynesia where you can walk the ocean floor in Bora Bora, sail around the tip of New Zealand and pull into Milford Sound to view giant icebergs calving off magnificent glaciers. Cross the Tasmanian Sea to Sidney and view the famous Opera House, dive the Great Coral Reef before heading to the turquoise waters of Bali, and then on to the skyscrapers and food vendors of Singapore. If your ship heads along the Pacific Rim, you can marvel at the ancient temples of old Siam as you visit Bangkok, with a side tour to the ruins of Angkor Wat in Cambodia. Swing around the Mekong Delta north to Hanoi and on to fabulous Hong Kong.
While berthed in Shanghai, you can visit the burial site of the first Qin emperor, still guarded by 8,000, terra cotta worriers, 2200 years after his death. Beijing presents Tiananmen Square and the Forbidden City, and of course, no tour is complete without walking of the Great Wall of China. Docking in Japan, take a bullet train to the base of Mt. Fuji and shop the Ginza. View the volcanos of the Kamchatka Peninsula as you turn back east to the Alaskan coast line and then into Los Angeles.
There are numerous other alternatives for world cruise itineraries depending on the cruise line you choose. You may want to leave Singapore and, instead of continuing along the Pacific Rim, you can choose to turn east to the Indian Ocean for a stop at Mumbai, India and then across the Arabian Sea to the ultra-modern middle eastern city of Dubai. Sailing out of the Gulf of Oman, around the southern coast of Saudi Arabia, you will cruise into the Red Sea for preparation for entry into the Suez Canal. Exiting the Suez Canal into the Mediterranean Sea, your world cruise enters the port of Haifa, where land tours are available to the holy cities of Bethlehem and Jerusalem. Crossing the Mediterranean, the cruise will travel north into the Adriatic Sea and along the Croatian coast port of Dubrovnik with its multi-colored sea side houses, ending in the incomparable city of Venice.
Another alternative adventure veers south from the Indian coast and travels around the Cape of Good Hope, stopping in Cape Town, South Africa, where you can take a cable car to the top of Table Mountain. Proceeding north along the west coast of Africa, you will enjoy additional stops on the route including the Canary Islands where you can enjoy the beautiful beaches and sea life around Tenerife before terminating in either Lisbon or London.
World Cruise tours departing Miami or Ft. Lauderdale will head in two directions; through the Panama Canal and joining the common Pacific routes ending in Monte Carlo, Barcelona, Lisbon or London; or leaving Ft. Lauderdale for Rio de Janeiro, and then hopping across the southern Atlantic to cruise the west African coast south to Cape Town, around the Cape of Good Hope and into the Indian Ocean. It will then turn back west bound, traveling the Middle East, through the Suez Canal into the Mediterranean and on to the most popular Mediterranean ports.
World Cruises Deals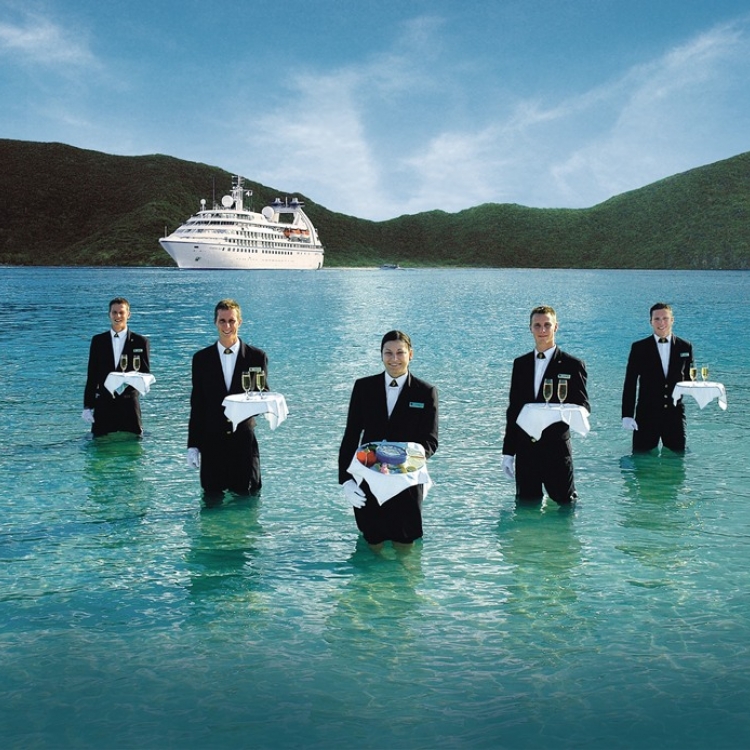 Deal Details
Seabourn Cruises - Extraordinary Opportunity Event
We are pleased to announce our Extraordinary Opportunity Event! For a limited time, take advantage of special offers, which may include:
- Complimentary Two Veranda Suite Category Upgrade* - Complimentary Veranda for Ocean View Suite Category Upgrade* - Up to $500USD Shipboard Credit per suite* - Up to $500USD Air Credit per person* - 50% Reduced Deposit - Up to 15% savings on Combination Cruises
Book Penthouse and Premium Suites and receive:
$1,000USD Shipboard Credit per suite*
*On select voyages.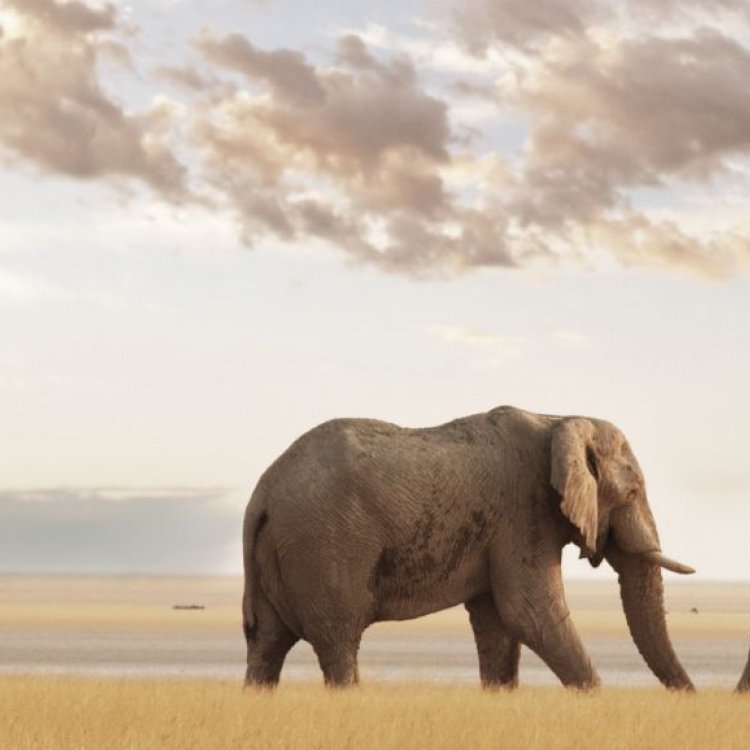 Deal Details
Silversea Cruises - 2019 Full World Cruise
Enjoy the full world cruise of 132 Days from San Francisco to London. Receive included business class airfare, Bon Voyage reception, dinner, and overnight accommodation pre-embarkation. Complimentary World Cruise Events, Commemorative Gifts, Laundry Service, and unlimited Internet are all included on the full 132 day world cruise.
There is no other travel experience that can quite compare to a luxury world cruise. Around the world cruises, encircling the globe aboard a smaller ship that can slip into its less common corners is about your experiences, both on and off shore. Experiences that are far more intimate and personal when you sail on a Silversea all-inclusive cruise. Small-group and bespoke tours offer glimpses behind the scenes. A remarkable array of land options reveal wonders beyond the shore. A longstanding reputation as "Best World Cruise" is amply demonstrated on board, as well. The lifestyle is one of sheer indulgence, with impeccable service and staples like spacious suites and superb Relais & Châteaux offerings. Enjoy the close-knit camaraderie of like-minded guests. Meet eminent guest lecturers who share their insights. Sail on the world cruise and you'll feel a more profound connection with the world around you. And perhaps, the world within.
Full 132-day World Cruise Benefits
- Business Class Air
- Bon Voyage reception, dinner and overnight accommodation pre-embarkation
- Private transfer from airport to hotel, group transfer from hotel to pier and private transfer post cruise from pier to airport
- $4,000 Onboard Spending Credit per double occupancy suite ($2000 singles)
- Exclusive World Cruise Events - 3 events
- Special Commemorative Gifts
- Complimentary Silver Shore Baggage Valet between home and ship in San Francisco and London (up to 2 bags,50lbs each, per guest)
- Complimentary Laundry Service
- Complimentary unlimited Internet Package all suite categories
- Medical Service
World Cruises Departure Ports
World Cruises Cruises