Rhine River Cruises
The name of the Rhine comes from the German rinnen, "to flow", suggesting a journey with beautifully flowing transitions – exquisite culture, cuisine and nature alternate harmoniously. The routes extend northwards to Nimjegen in the Netherlands or southwards to Strasbourg in France through romantic landscapes and exciting cities such as Amsterdam and Basel for people who like to explore new places. Enjoy fine German and French wines on board as you pass through the local winegrowing regions.
The most comfortable vantage point from which to watch the Alsace, Black Forest or the préalpes suisse is, without a doubt, the sauna with glass walls in the boat's exclusive SPA-ROSA. It's all about well-being for body and soul: an over-brimming programme of cultural activities is combined with the most luxurious form of travel – a relaxing boat trip on the Rhine. And for anyone who wants to flow into the coming year in the same wonderful manner, we offer a Christmas and New Year special that you're guaranteed to remember for the whole of the next year.
Rhine River Cruises Deals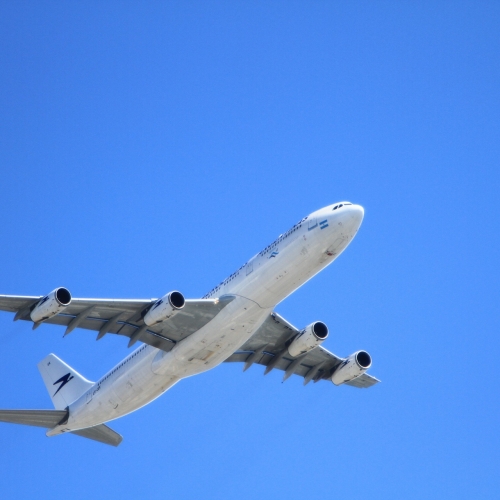 Deal Details
Scenic Cruises Free Air Promotions
Fly Free on all 11+ day select Europe sailings
Fly for $495 on 8-11 Day balcony suites on select Europe Sailings
Fly Free Economy Air on 8-11 day standard suites on select Europe Sailings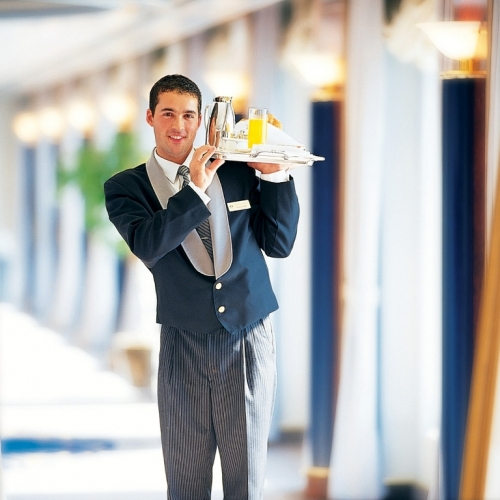 Deal Details
Crystal Cruises - Crystal Clear Choices
Discover your ideal luxury journey, with value that is perfectly tailored to you. As Crystal Clear Choices™ expands to encompass a diverse selection of Crystal's acclaimed travel experiences, you have more choices than ever before.
From an intrepid transit of the fabled Northwest Passage and the flair of South America on our epic World Cruise, to the glamour of boutique yachting and splendor of Europe's riverbanks, more discoveries — and more valuable choices — are at your fingertips. And now, Crystal Clear Choices savings are also available on select 2018 itineraries, allowing you to enjoy an enhanced all-inclusive Crystal Experience™ on more luxury vacations than ever. Venture to the stunning landscapes of Northern Europe or wild Alaska, then travel "Down Under" to new destinations in Australia, the South Pacific or Southeast Asia in 2018.
Choices have always been a pillar of the award-winning Crystal Experience™, ensuring that each guest's vacation is precisely as they wish, and better than they dreamed. Travel on a selection of Crystal Clear Choices itineraries and enhance the value of our already generous all-inclusive fares by choosing one of these three exclusive options:
• Cruise Fare Savings of up to $1,000 per person • Air Credit of up to $1,100 per person; or avail of Crystal Sky Savings featuring $249 per person Economy Class Air add-on; or, low-cost Business Class Air add-on for just $999 per person • Shipboard Credit of up to $1,250 per person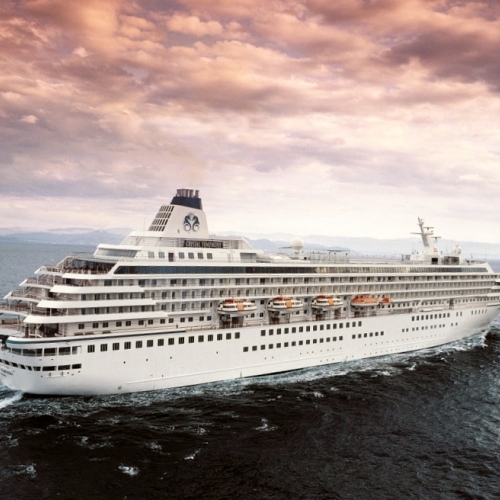 Deal Details
Crystal Cruises - Crystal Sky Savings
CRYSTAL SKY SAVINGS TO EUROPE!
Let your travel dreams to Europe soar to new heights with brand new Crystal Sky Savings offering fantastic value on almost every European cruise in 2017! Book passage aboard Crystal Symphony's Northern Europe or Mediterranean voyages, or Crystal Mozart's Danube River cruises and take advantage of an incredible, limited-time offer to fly round-trip Business Class for just $999 per person. Or, if you prefer, Economy Class is available for a low $249 round-trip per person!
CRYSTAL SYMPHONY - EUROPE 2017
As a standard bearer for Crystal Cruises' reputation as the World's Most Awarded Luxury Cruise Line, Crystal Symphony explores the Baltic Sea, North Cape, British Isles, and the Mediterranean—from the Canary Islands to the Italian Coast—on a rich selection of voyages designed for immersive enrichment. In Northern Europe, enjoy as many as five overnight stays in legendary cities on a single itinerary (see voyage 7212, Baltic Legends), in places like Reykjavik, Dublin, Brussels, Copenhagen, Warnemünde (for Berlin), Oslo, Antwerp, Amsterdam and London. Itineraries are curated to perfection, with two days in Stockholm timed for a Midsummer Holiday, a double overnight in Edinburgh for the Military Tattoo Festival, three days in St. Petersburg to explore imperial treasures, and an inclusive 2-night overland journey to Paris from Honfleur is available on two August departures.
Mediterranean voyages are enhanced with overnights in Bordeaux, Bilbao, Lisbon, Barcelona and Monte Carlo. From golf cruises in the Baltic or along the Mediterranean Coast, to a Canary Island culinary cruise or a Trans-Atlantic spotlighting the classical arts, Crystal's Experiences of Discovery® theme cruises add an enriching dimension to the all-inclusive Crystal Experience.
CRYSTAL MOZART - DANUBE RIVER 2017
Travel aboard Europe's "Queen of the Rivers" as Crystal Mozart journeys round-trip from Vienna—westward into the heart of the picturesque Wachau Valley, or eastbound to explore Hungary, Croatia, Serbia and Slovakia—and experience a standard of all-inclusive luxury unrivalled in river cruising. Every Crystal Mozart voyage is distinguished by an unmatched roster of Crystal Complimentary Adventures in each port of call, including a Crystal Signature Evening Event at Vienna's Belvedere Palace, and an exclusive invitation to dine at your choice of Michelin-starred restaurants in Vienna and Budapest.
Enjoy the luxuries of The Crystal Experience on your next vacation which include:
• Round-trip Business Class Airfare: $999 per person (in categories PH-A3 on Crystal Symphony; categories CS-PH on Crystal Mozart ) • Round-trip Economy Class Airfare: $249 per person (in categories PH-A3 & C1-C2 on Crystal Symphony; categories CS-W1 on Crystal Mozart) • Complimentary select fine wines, champagne and premium spirits. • Complimentary gratuities for all dining, bar, housekeeping and Penthouse / Suite butler staff • Aboard Crystal Symphony: Complimentary evening of specialty restaurant dining at least once in Silk Road or the Sushi Bar celebrating the cuisine of Nobu Matsuhisa, and at least once in Prego. • Additional reservations or visits available for a modest fee*. • Complimentary enrichment via the innovative Creative Learning Institute® and the Computer University@Sea® with classes in diverse topics such as world affairs, art, wine appreciation, digital photography and iPad filmmaking • Complimentary Wi-fi and Internet access.** • Complimentary fitness programs with classes in yoga, mat Pilates, Spinning® • Aboard Crystal Mozart: Choice of specially curated Crystal Complimentary Adventures® plus optional/for purchase Crystal Adventures® shore excursions in every port Complimentary culinary experience at highly renowned local establishments including Michelin-starred restaurants in select ports • Complimentary airport transfers to/from river yacht to airport • Complimentary Wi-fi and Internet access.**
Rhine River Cruises Departure Ports
Rhine River Cruises Cruises