Hawaii & South Pacific Cruises
A Hawaiian Polynesian cruise may be just the thing you need to relax and revitalize your inner self. If you are in the mood to just leave your cares behind for a while, take advantage of a Hawaiian Polynesian cruise that will carry you to some of the most scenic and unspoiled tropical paradises on earth.
Departing from Los Angeles, your first Hawaiian Polynesia adventure port will be Honolulu on the island of Oahu in sight of its famous landmark, Diamond Head. Hawaii is the most geographically isolated landmass on the planet. In every direction, the currents of the Pacific, churn up amazing waves, making it the surfing capital of the world, best seen from the sands of North Beach. Tour the rim of a living volcano and watch its lava flow sink into the ocean waters, creating and extending land masses. From black sand beaches to white shimmering sand, you have the opportunity to relax under the warmth of the sun, listening to the sound of the crashing surf. Indulge in the gourmet delights of a native luau as authentic performers bring you the sights and sounds of their storied civilization.
Your Hawaiian Polynesian cruise ship will then head south across the equator to the hemisphere of the Southern Cross. You will cross the International Date Line, where you instantly leave today behind and venture into a peaceful period of new tomorrows. As your Hawaiian Polynesian cruise ship approaches Moorea, Papeete, Tahiti and the Society Islands you will begin to realize why this is one of the most sereneand beautiful areas on the planet. Your Hawaiian Polynesia cruise will continue on to Bora Bora, Rarotonga and to Lauoka. As you stop at each of the islands you can luxuriate in crystal clear waters, beautiful white sand beaches and private blue lagoons. For the more enthusiastic, there are great one day adventures
from snorkeling safaris, to certified scuba trips. Walk on the ocean floor in Bora Bora. Swim with the sting rays, take a glass bottom boat ride over spectacular vistas of ragged coral and view swarms of beautifully colored tropical fish.
Hawaii & South Pacific Cruises Deals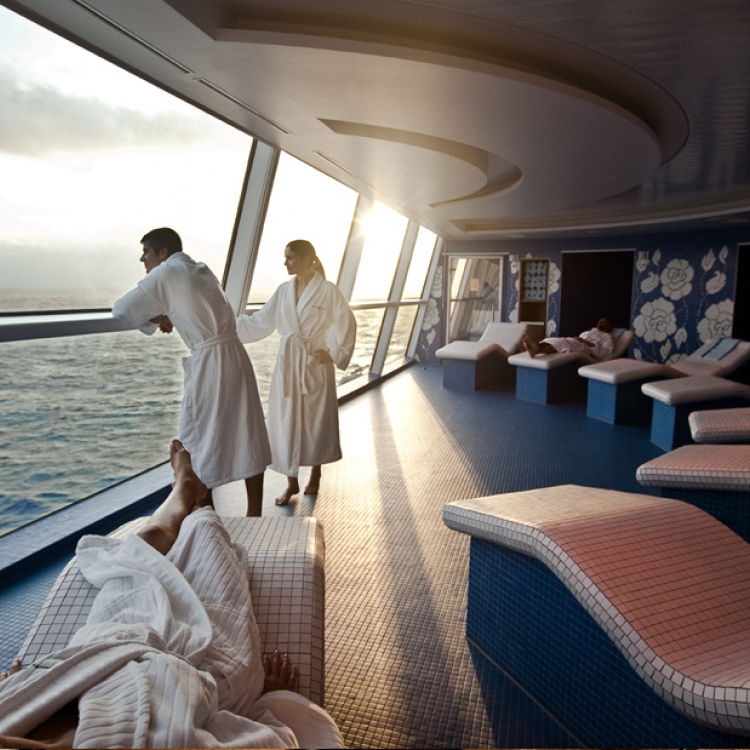 Deal Details
Celebrity Cruises - Summer Savings Event - Save up to $200 Plus Choose Your Perk
GET TOGETHER. GET AWAY. GET SOMETHING FOR EVERYONE.
For a limited time, everyone in your family gets free drinks and Wi-Fi.* Plus, each guest beyond the first two in your room saves up to $150* off their cruise fare. With sailings available around the world, you can book a family reunion vacation in Alaska. A getaway with friends in the Caribbean. A trip with mom and dad to Europe. Or an adventure in Asia with your grandparents. The possibilities to connect with family and friends on modern luxury vacation are nearly endless.
The first two guests in your room each choose 2 free perks:
Classic Beverage Package • Prepaid Tips • Unlimited WI-FI, and $150 to spend on board.
Additional guests in your stateroom each get:
• Classic Non-alcoholic Beverage Packages • 40-minute Internet Packages PLUS • Up to $150 off their cruise fares
SAVINGS AMOUNTS FOR FRIENDS & FAMILY IN YOUR STATEROOM:
- Inside Staterooms $50*
- Ocean View or Veranda $100*
- Concierge Class $150*
- Suite Class $200*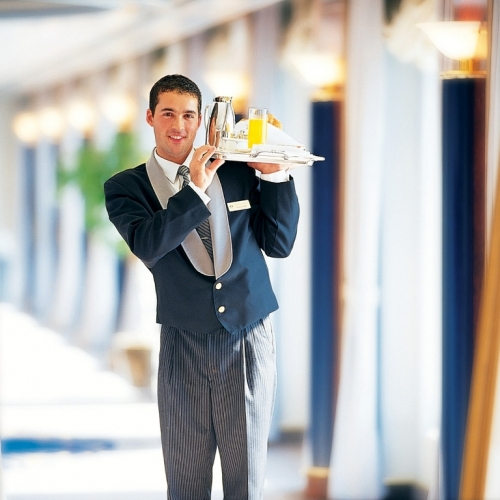 Deal Details
Crystal Cruises - Crystal Clear Choices
Discover your ideal luxury journey, with value that is perfectly tailored to you. As Crystal Clear Choices™ expands to encompass a diverse selection of Crystal's acclaimed travel experiences, you have more choices than ever before.
From an intrepid transit of the fabled Northwest Passage and the flair of South America on our epic World Cruise, to the glamour of boutique yachting and splendor of Europe's riverbanks, more discoveries — and more valuable choices — are at your fingertips. And now, Crystal Clear Choices savings are also available on select 2018 itineraries, allowing you to enjoy an enhanced all-inclusive Crystal Experience™ on more luxury vacations than ever. Venture to the stunning landscapes of Northern Europe or wild Alaska, then travel "Down Under" to new destinations in Australia, the South Pacific or Southeast Asia in 2018.
Choices have always been a pillar of the award-winning Crystal Experience™, ensuring that each guest's vacation is precisely as they wish, and better than they dreamed. Travel on a selection of Crystal Clear Choices itineraries and enhance the value of our already generous all-inclusive fares by choosing one of these three exclusive options:
• Cruise Fare Savings of up to $1,000 per person • Air Credit of up to $1,100 per person; or avail of Crystal Sky Savings featuring $249 per person Economy Class Air add-on; or, low-cost Business Class Air add-on for just $999 per person • Shipboard Credit of up to $1,250 per person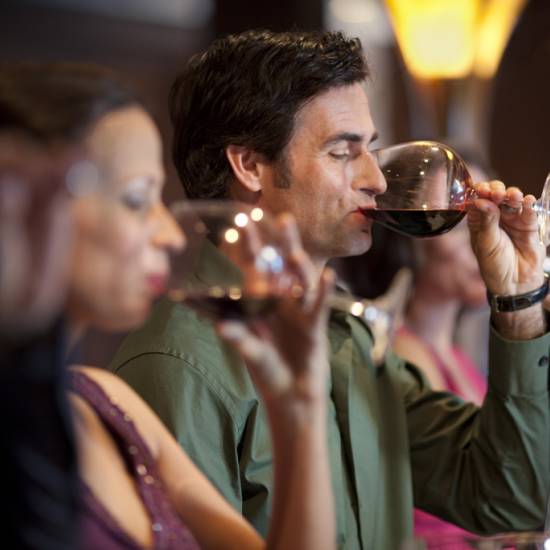 Deal Details
Celebrity Cruises - Free Private Shore Event and Cocktail Reception
On select sailings our guests receive a free private shore event and cocktail reception. Space is limited - book now!
Hawaii & South Pacific Cruises Departure Ports
Hawaii & South Pacific Cruises Cruises