Bermuda Cruises
Bermuda is known as the "Jewel of the Atlantic." But it is probably best known for two other famous historic phenomenon; First, Bermuda shorts. They were originally borrowed in the early 20th century from the British military's uniform for hot climes. But while on the island, do not mistake the shorts as informal. The islanders take their shorts so seriously; they passed a law which dictates no shorts shorter than six inches above the knee.
The second phenomenon is the infamous "Bermuda Triangle," where it is said there have been occurrences of ships and planes mysteriously disappearing in the area. Whether any of that is true or not, we will never know for sure. But what we do know is that the successful traveler can easily disappear among the many fabulous relaxing venues that cover the entire island.
Bermuda, with its incomparable weather and gorgeous scenery has drawn golfers from all over the world to play on any one of its seven championship golf courses. Each course offers a stunning array of challenges as well spectacular ocean vistas. Even more famous may be Bermuda's beautiful beaches bathed in pink sand and poetic scenery. Jobson's Cove is a tiny beach retreat surrounded by steep, jagged rocks and may be the most visually stunning beach on the island. Tobacco Bay Beach is known for the unusual limestone formations off the shoreline, which provide the snorkeler a haven for parrotfish. Warwick Long Bay presents a 5 mile shore line which is the longest on the island, where just offshore, a jagged coral island floats above the water. West Whale Bay Beach is fittingly named as it provides a view of humpback whales migrating north to their summer feeding grounds during the month of April.
Bermuda's culture is a rich mix of British colonial history and African heritage that has evolved over 400 years. Although the British influence has been dominate, African influences can be found in the islands music and dances, especially reggae, calypso and the rhythm of the Bombeys, the magnificent dancing and drumming troupes that often take to the streets. Make sure you save time to wander up to Fort Hamilton at noon, Monday thru Thursday for the Skirling Ceremony. Here, inside the fortress, authentic kilted pipers, drummers and dancers perform to the bagpipe "skirl" of the Bermuda Islands Pipe Band. Since this a seasonal event, check with a tour guide for the times.
If you choose, you can indulge in the beauties of the islands botanical gardens or shop at the Bermuda Perfumery, where, since 1928, it has manufactured exclusive and rare perfumes. If you are a history buff, the National Museum of Bermuda, located in Dockyard, is a sprawling six acre fortress at the edge of the Royal Naval Dockyard. After taking in the museum, you can wander over to the Bermuda Craft Market, which is the island's most extensive craft outlet. Another very interesting venue is the Dockyard Glassworks and Bermuda Rum Cake Company where you can get up close enough to feel the heat of the furnace as artist demonstrate the process of glassblowing.
There are numerous official companies that can provide half day tours to many of the island's historic sights, both in the capital of Hamilton and the very historic town of St. George.
Whatever touring options you choose during your stay on Bermuda, you know that you will exit the Bermuda Triangle more relaxed, refreshed and enlightened then when you went in.
Bermuda Cruises Deals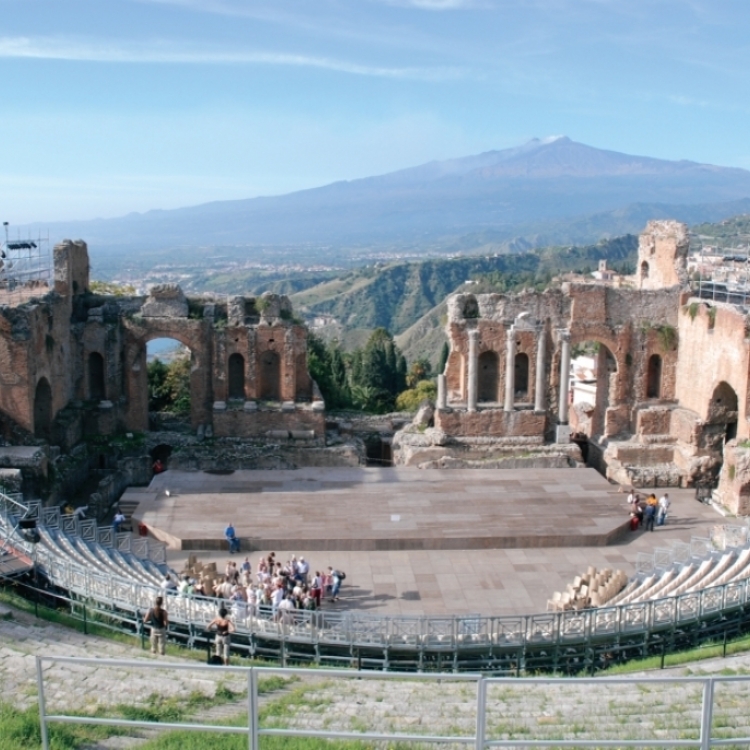 Deal Details
Ritz-Carlton Combined Voyage Incentive
Most of our itineraries allow guests the opportunity to combine voyages back-to-back without repeating the same ports, offering the perfect option to extend your time on board. Plus, enjoy a 5% cruise fare incentive when combining two or more consecutive voyages.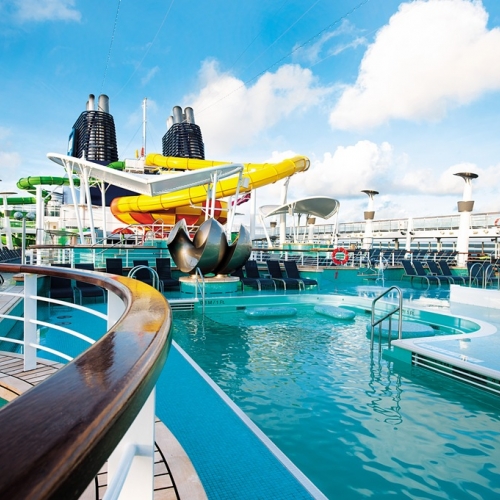 Deal Details
Norwegian Cruises - Free at Sea
Choose One, Three, or All Six
Book any 3+ Night Cruise in a Studio or Inside and Pick One, Book an Oceanview, Balcony, or Mini-suite and Pick Three, Book a Suite or Haven stateroom and Get All Six!
- Free Unlimited Beverages
- Free or Reduced Airfare
- Free Specialty Dining
- Free $50 Per Port Shore Excursion Credit
- Free WiFi
- Friends and Family Sail Free on Select Sailings
For a limited time, book a select 5+ night cruise and receive up to $500 FREE onboard spend.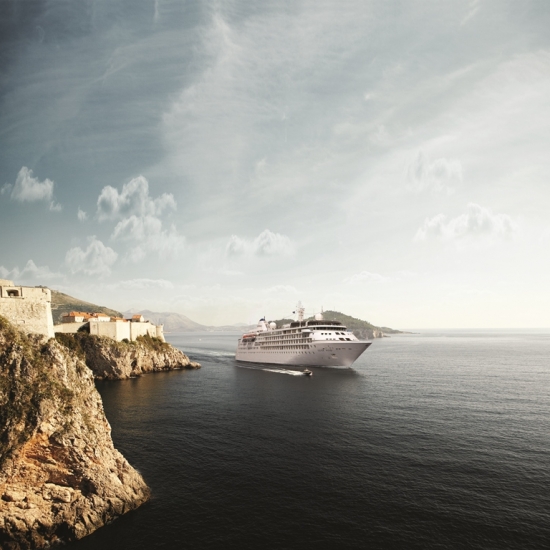 Deal Details
Silversea - Private Members Sale Event
For a limited time our members have a chance for additional savings on listed prices on select sailings. This is for new bookings only and the discount will ONLY be provided when you call. Limited Suites available must call to discover your savings. Please call Kenny Wong at 1 (888) 313-8883 or 1 (727) 906-0444 (International).
Bermuda Cruises Cruise Lines
Bermuda Cruises Departure Ports
Bermuda Cruises Cruises